nature
---
[upwards] [Neo Planner] [asteriods] [meteorids] [satellites] [equipment] [discoverers of comets] [nature] [sweet home] [sky quality SQM and weather] [allsky camera]
---
Drop of water in the spider thread - a look into the mesocosm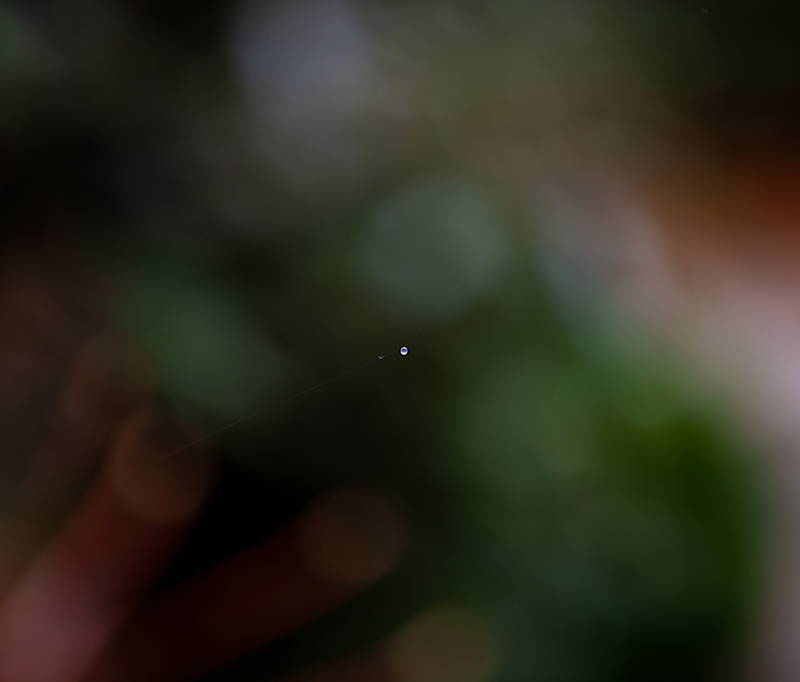 1/25 sec. f-2.8, ISO 125, 66mm and Close-up lens 77mm field of view: ~11cm x 11cm
The tiny millimeter large drop of water is pulled through gravity towards the center of the earth and the fine spider thread,
invisible to the naked eye, has to bend to this pressure.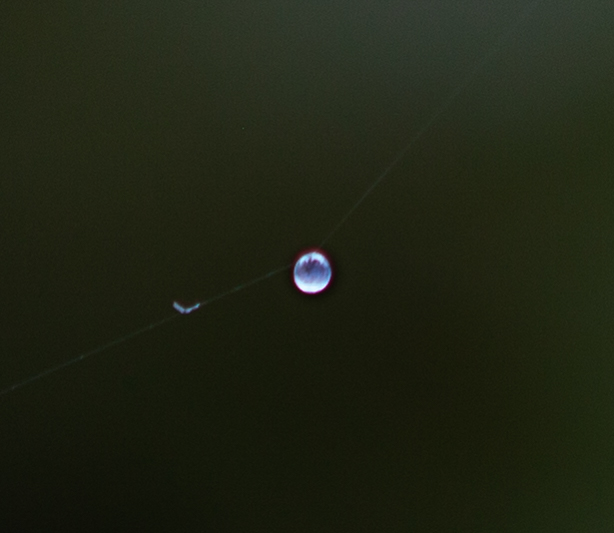 1/25 sec. f-2.8, ISO 125, 66mm and Close-up lens 77mm field of view: ~1.7cm x 1.7cm
Taken from a window, the circular drop reflects the house with its roof.
The spider thread bent by the water pot and the reflection in it represent the combination
of biology, physics and optics in a kind of spherical lens in a fascinating way from the world of the mesocosm.
---
Orchid Phalaenopsis amabilis
Orchid: Phalaenopsis amabilis field of view: ~4cm x 4cm
20 sec. f-22, ISO 50, 70mm and Close-up lens 77mm
Orchid: Phalaenopsis amabilis field of view: ~1.7cm x 1.7cm
20 sec. f-22, ISO 50, 70mm and Close-up lens 77mm
Orchid: Phalaenopsis amabilis neighbor blossom of the blossom above field of view: ~4cm x 4cm
8 sec. f-32, ISO 50, 200mm and Close-up lens 77mm
Orchid: Phalaenopsis amabilis neighbor blossom of the blossom above field of view: ~0.7cm x 0.7cm
8 sec. f-32, ISO 50, 200mm and Close-up lens 77mm
---
[upwards] [Neo Planner] [asteriods] [meteorids] [satellites] [equipment] [discoverers of comets] [nature] [sweet home] [sky quality SQM and weather] [allsky camera]